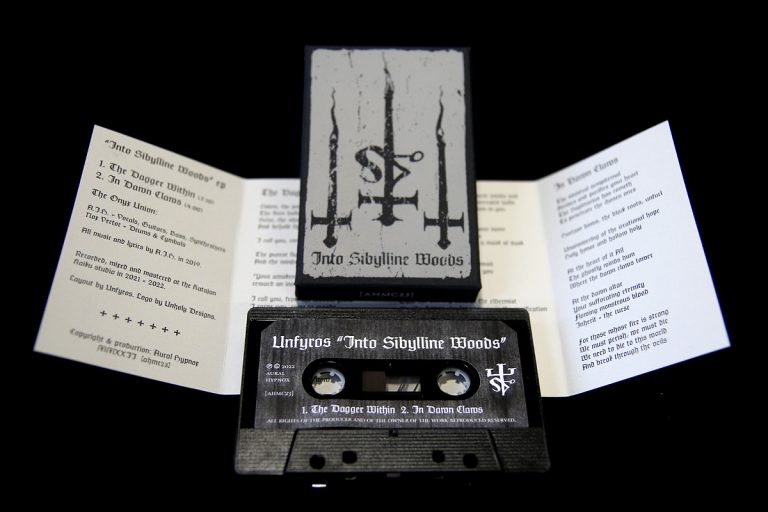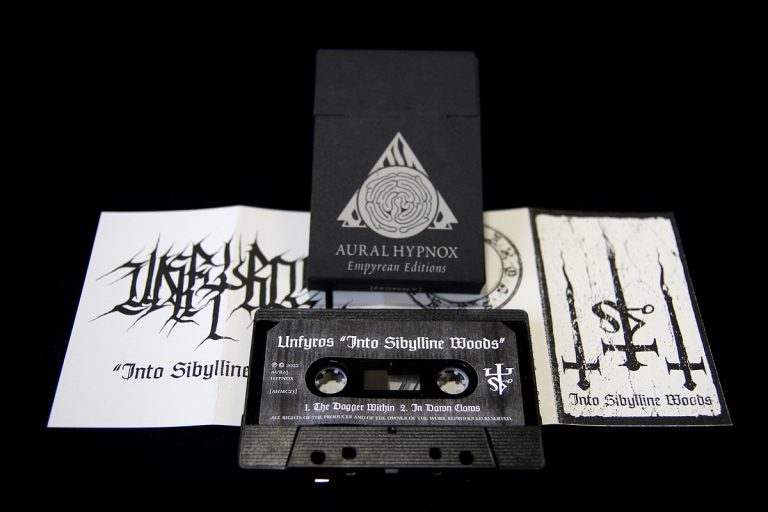 Artist: Unfyros
Title: Into Sibylline Woods
Release date: June 2022
Catalog# AHMC23
Format: C-23
Unfyros is a Finnish, Oulu-based, black heavy metal band founded in 2018 by Anti Ittna H. who was joined by Nox Vector on drums in 2021.
Tempered by the blazing otherworld fire we move on with determination and follow the unuttered and unwritten doctrines. Thus the name Unfyros; an entity possessing and pervading, a liminal fire seeing through the space and time eternal.
"Into Sibylline Woods" features two tracks "The Dagger Within" and "In Dawn Claws" both from their upcoming debut "Alpha Hunt". Unfyros delivers a unique mixture of old-school, mid-tempo black and heavy metal with a strong emphasis on dark, hypnotic and menacing atmospheres through captivating, eerie melodies and haunting passages. If genres or other classification is necessary be it "Black Heavy Metal". The songs are culminating on mind altering dissonant guitar riffs, minimal yet heavy bass lines and powerful, bestial drumming. These all have been tied together by subtle synth tapestries and raspy vocals flowing out like an obscure black swarm of ghost daggers. Listen, the luminous darkness is calling and devouring One and All.
The cassette is housed inside a screen printed matt black cardboard covers including an 8-panel booklet. Limited to 100 copies.
NOTE: Shipping is scheduled to start on 1st of July.