Screen printed in the Aural Hypnox lodge, January 2017.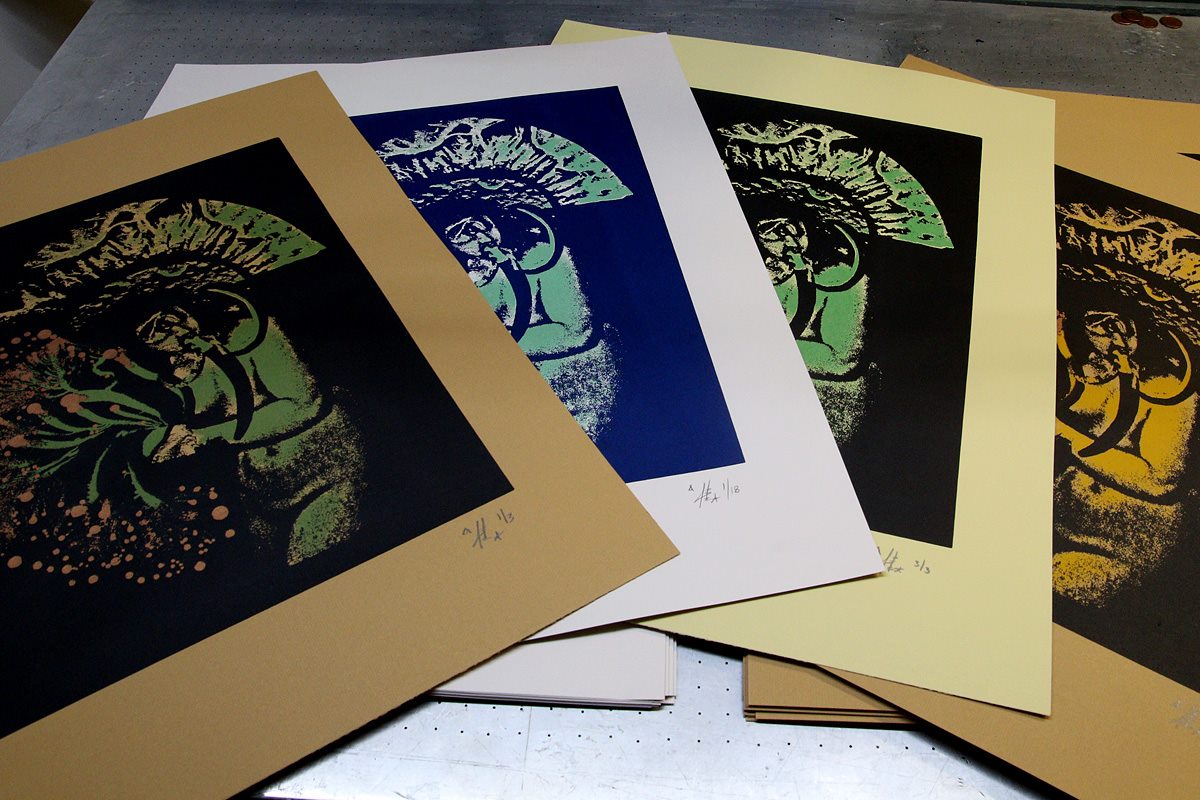 Aeoga 'Impaled by the Midnight-chant' related posters screen printed while adjusting the vacuum table and testing new inks. Available from our webshop within the next few days!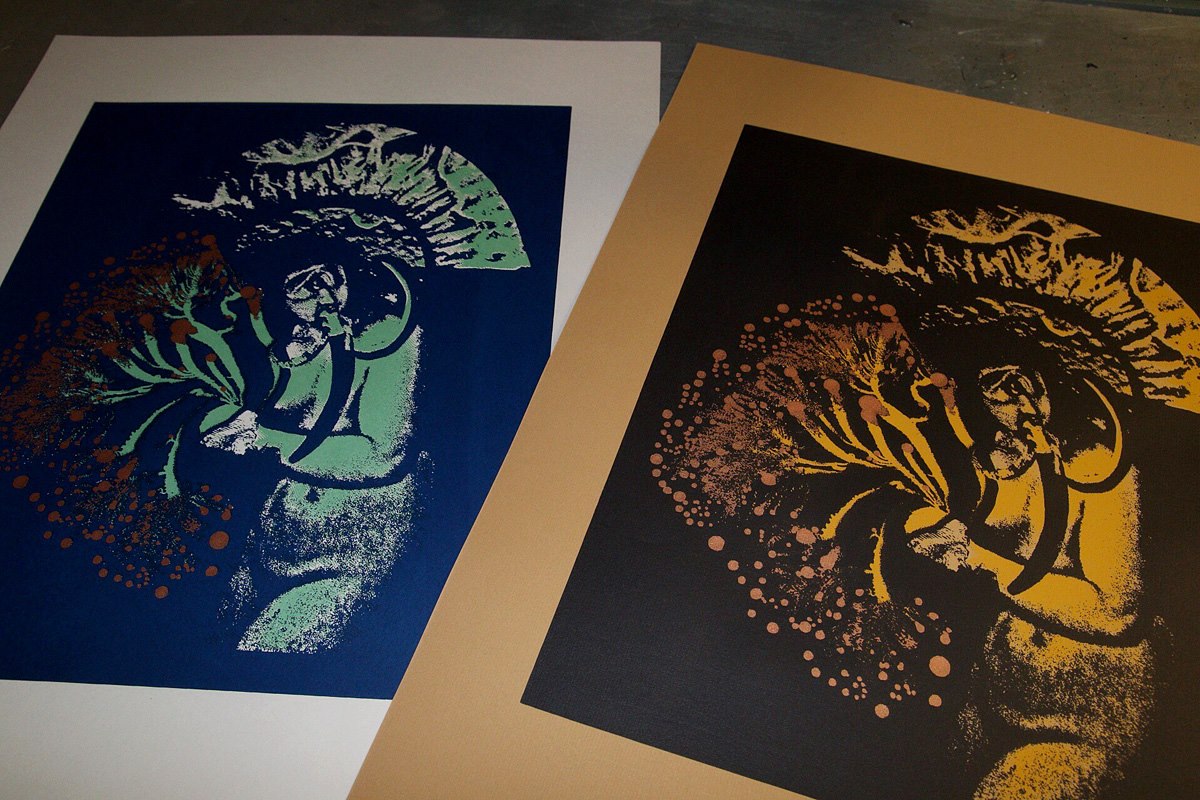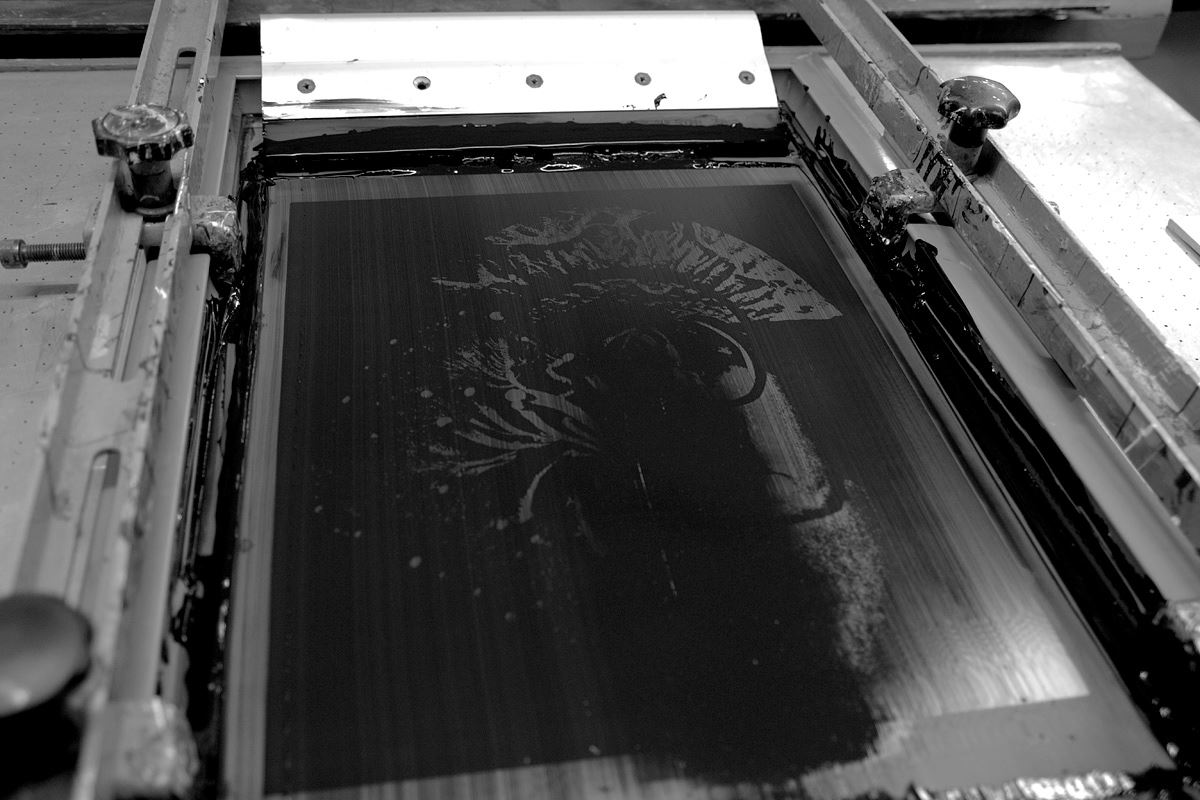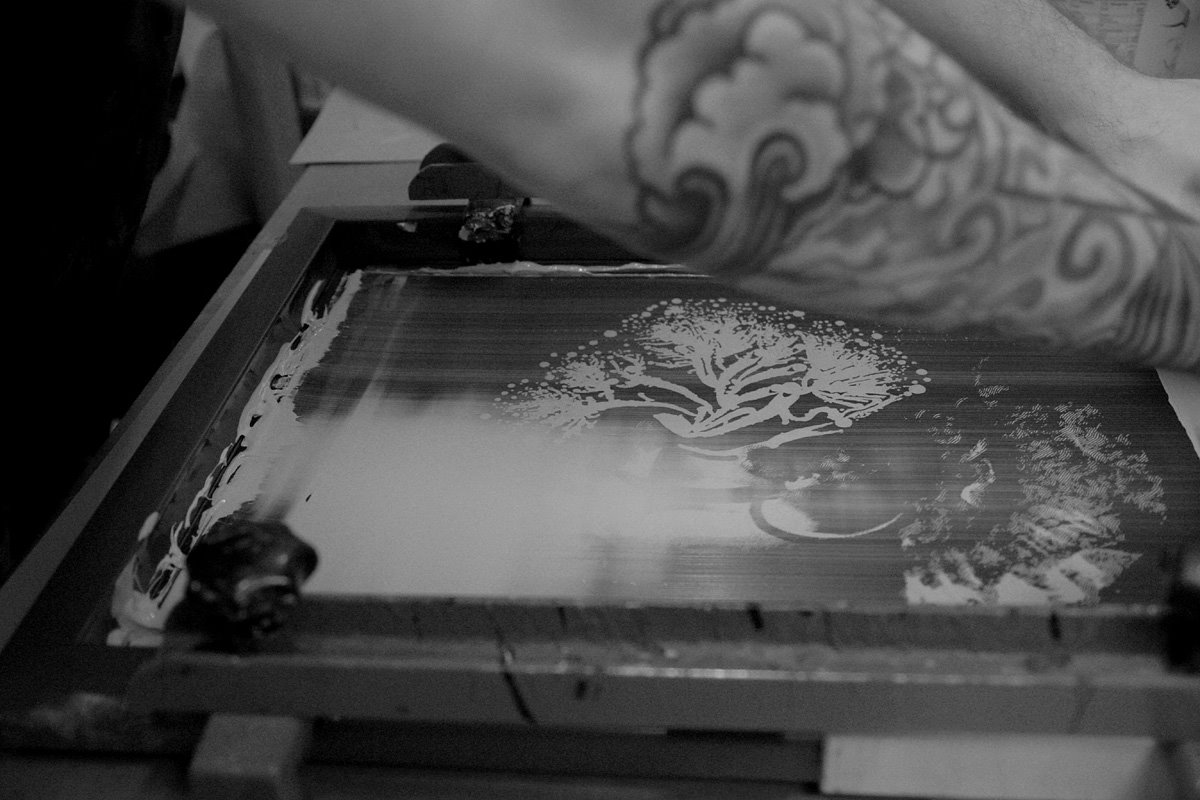 We moved to a new underground location during the last November & December.
Still setting up the place and adjusting tools. Deep resonances and incense for purification.
News concerning the forthcoming releases will follow soon!