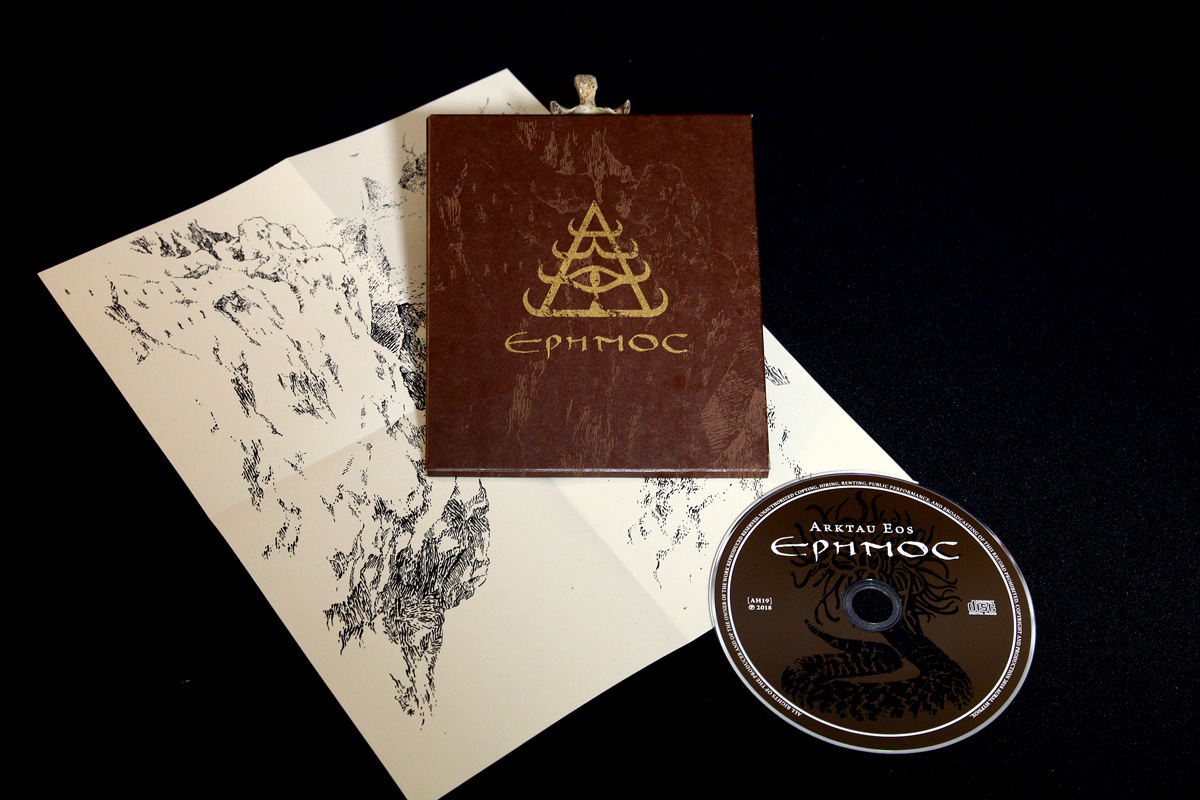 Arktau Eos unveil a new album, Erēmos, one of their most involved and intense creations. While intentionally minimal on the surface, layer upon layer of subtle, haunting, and evocative sounds are slowly revealed to the attentive listener. Erēmos aims at nothing less than the total transition of the listener to the desert realms implied by the title. Old synthesizers and ritualistic acoustic elements are seamlessly blended with even more obscure aural phenomena, including field recordings done in Northern Finland and the untamed steppes of Mongolia.
As has been the testimony of wise men and women of all faiths, solitude bestows its own distinct gifts upon the seeker, a process here treated in less intimate terms than on the voice-led Catacomb Resonator. Erēmos is more expansive; the desert that opens before the listener is not a locus of temptations or simple retreat, but a vivid inner mindscape of dramatic confrontations and transformations between flora, fauna, stellar matter, earth, and stone. Gradually they shed away the humanness in its most banal sense, until man identifies with the scorpionic voice of power that carries to the ends of the earth – and cosmos.
Erēmos is exactly 49 minutes long, split in 9 nine distinct segments, released in an edition of 440 pcs. The CD is enclosed in customised, screen printed cardboard covers including an oversized folded insert on old paper stock. Once again, Arktau Eos have closely collaborated with artist KTL on the artwork.
In addition, there are 11 copies of the album printed in unusual and weird colours (internally called the Bleeding Stones edition); they will be sigilized by Arktau Eos and come with extra photographs. First come, first served, to be found in the webshop.
Arktau Eos are considering the release of thematically related but independent recordings in the Repository series, which is but one of the projects they are currently working on.